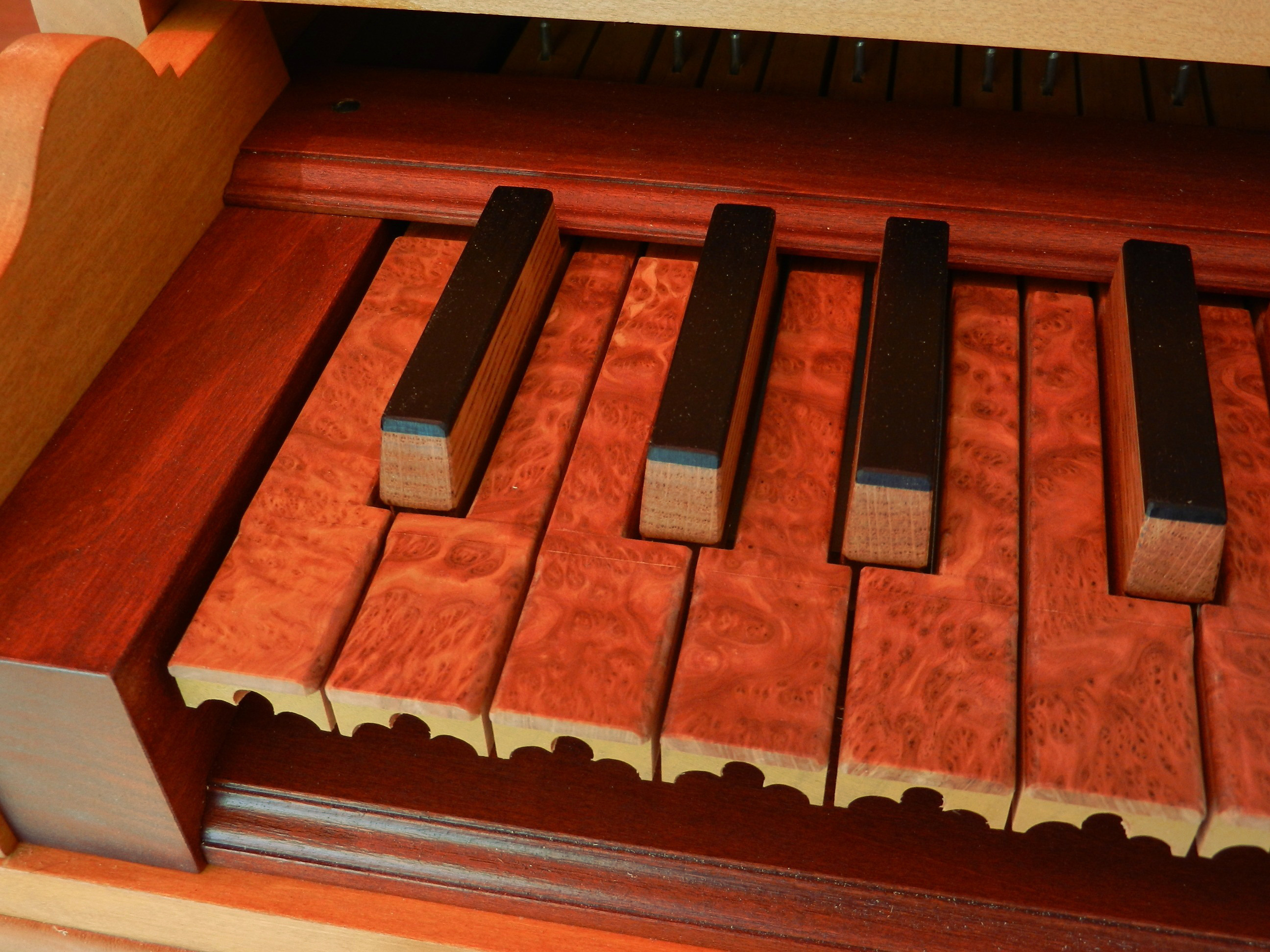 HARPSICHORDS AVAILABLE FOR SALE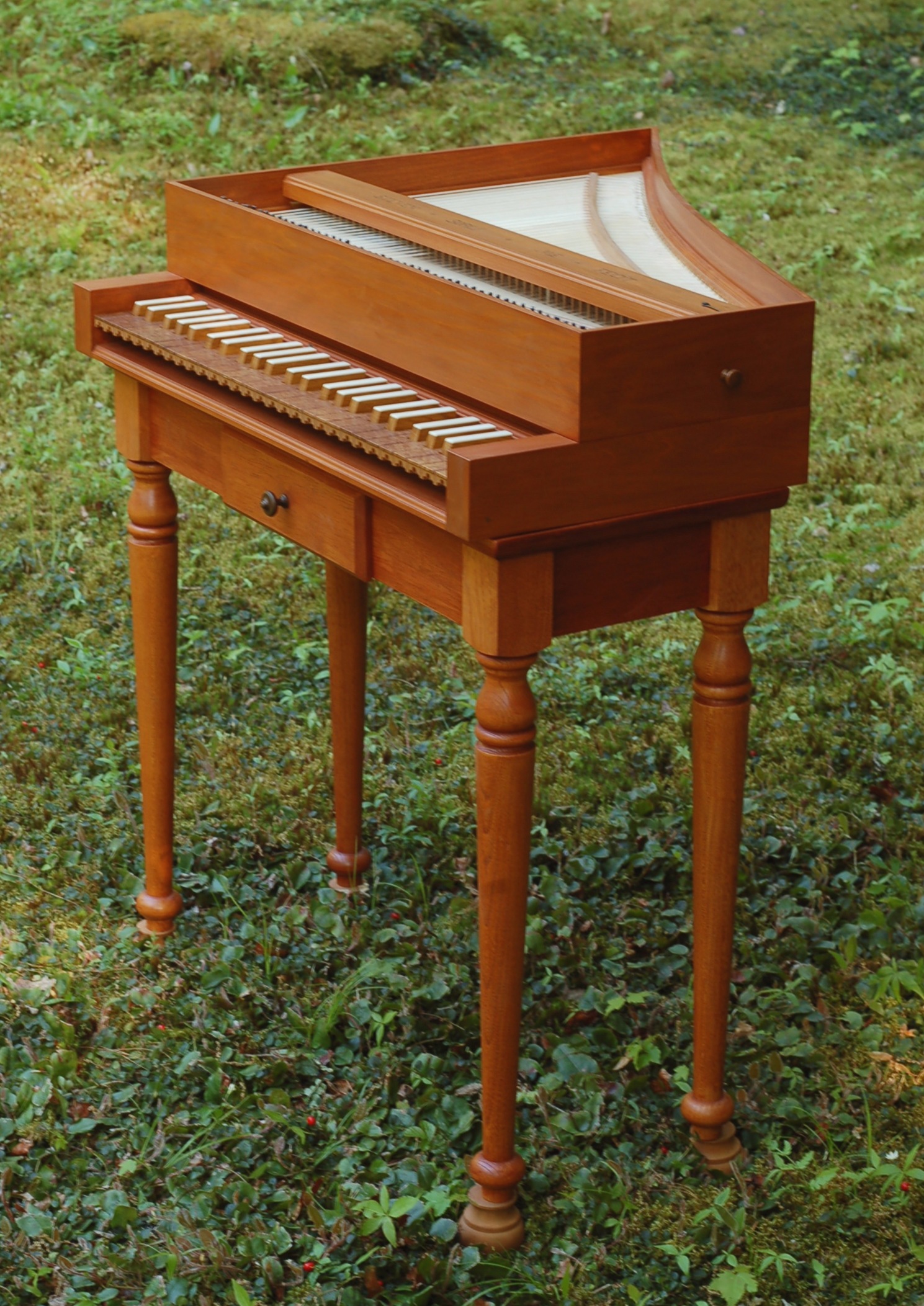 OTTAVINO LAUTENWERK WITH CHORUS OCTAVE STOP - $6,000.00 - SOLD
Table-top traveling lautenwerk, 30" wide, 28" long, 6.5" deep, weight: 28 pounds, compass: C-d3 (51 notes, C# can be tuned to GG or AA), 6.25" octave span, not transposing, 1x4', 1 rank chorus stop with 2', 4' and 8' strings, synthetic gut strings, plastic jacks, music rack and plywood transporting lid. Available in May of 2022. Listen to audio clips on sound sample page.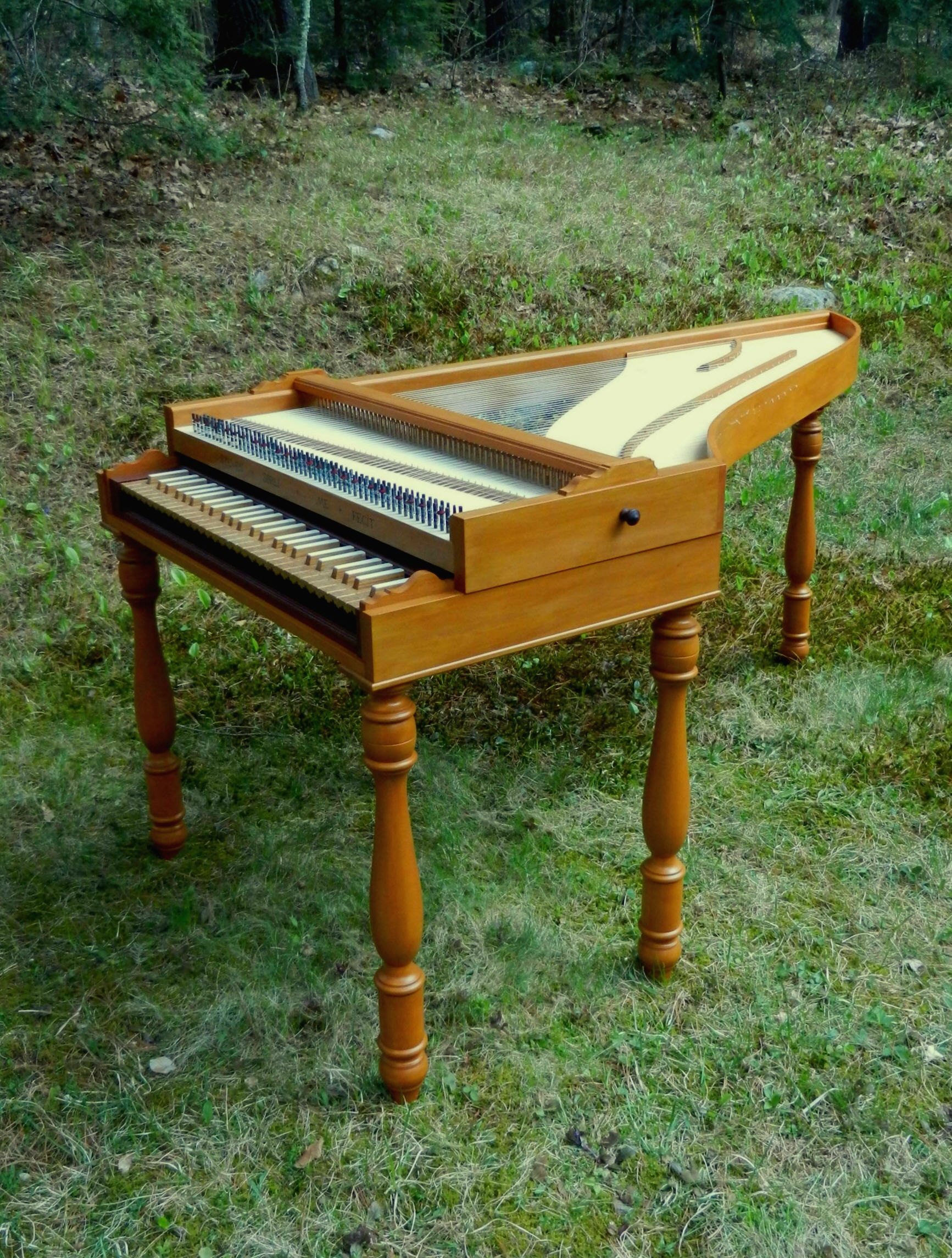 KEYED LYRE - $11,000.00
Horizontal semi-open lyre with keyboard, both bridge and nut on live soundboard, 33.5" wide, 66" long, 7" deep, weight without legs: 55 pounds, compass: AA-d3 (54 notes, BB tuned to GG), 6.25" octave span, transposing: A392/415/440, 1x8', 1x[4'/8'], synthetic gut strings, no lid, music rack, 5 turned legs. Instrument for sale is not the one shown and has boxwood naturals with red mallee burl sharp tops and arcades. An inexpensive alternative to the clavicytherium with more useful features. Listen to sound samples on Sound Samples page.
ssorli@gmail.com